Do you know what to do in an emergency?
Your answer could be the difference between life and death.
We offer full on-site Red Cross approved First Aid and CPR Training for individuals and company's when and where it's convenient for you. Let The Safety Training Junction facilitate your workplace safety training so you can be confident that when an emergency arises, you will have the skills and knowledge to respond correctly.
Red Cross approved First Aid and CPR Training
Workplace Safety Training
Whether your needs are big or small, we offer certifications for:
First Aid & CPR, A, C & HCP
Automated External Defibrillation
Oxygen Administration
First Responder
Emergency Medical Responder
First Aid Instructor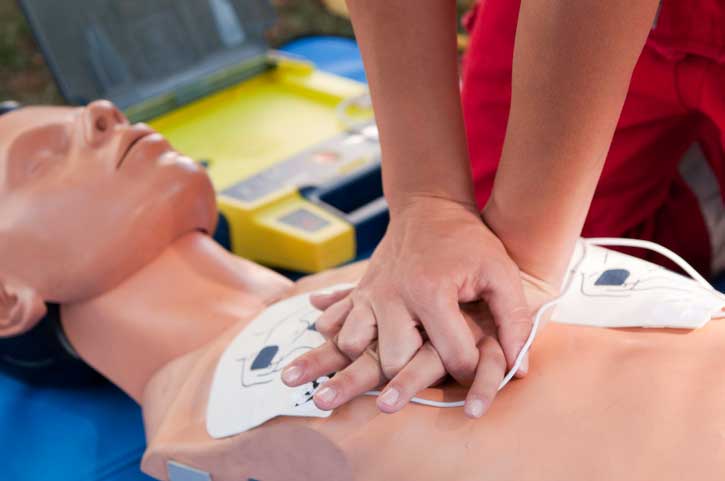 Exactly what I needed. Very well setup learning environment. Nothing promotes a 5 start review from me like a friendly dog for company during the course and peppermint tea. Thanks again!
Signed my crew up for 1st aid training with Safety Training Junction..Lorraine was informative, fun and engaging. I would strongly recommend Lorraine and Safety Training Junction!!
Our courses are fun, interactive and memorable so participants retain their knowledge to get better results in the event of an emergency. Check out our courses below and get started with your Health & Safety training.
Searching Availability...
Learn to respond effectively to
Breathing & Circulation Emergencies
Chest, abdominal, and pelvic injuries
Choking in adults, children, and babies
Multiple casualty incidents
Heat /cold-related emergencies
Bone, Muscle & Joint Injuries
Request On-Site Training
Contact us to learn more about our on-site training options and how we can accommodate your company's training.